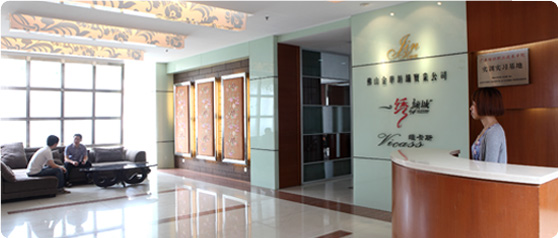 Superb Embroidery——System terminal retail model

1 in China, an embroidered allure image shop, shop, home to more than 100 cooperationarea and retail outlets close to more than 2000, throughout all levels of cities, the companydirect service terminal retail, reducing agent or wholesalers intermediate operating costs, so that consumers get real benefits;
2 the pattern of the product is up to more than 5000, cloth industry the most complete by theEuropean style, luxury, new classical luxury, post modern, simple fashion, warm pastoral American classic, the new Chinese style and change the style, the perfect interpretation of full range to meet consumer demand; product series include curtains, bedding, cloth art sofa, softcloth, wall and other decorative items, complete functions, and is suitable for home, high-grade office buildings, Stars Hotel, vehicles, airport and other places.
3 years, the accumulation of an embroidered fashion industry experience, as retailers offerfrom store location, space design, cloth field display, fabric design, marketing, managementand other aspects, full support!
Vicass: regional agent and retail combination
1 The perfect combination of using agent distribution way and direct service terminal retailers 1 region, agent partners are domestic fabric industry veteran power partners, through regional stagnation region market to refine, improve service details;
2 terminal retailers directly by the company service retail outlets.